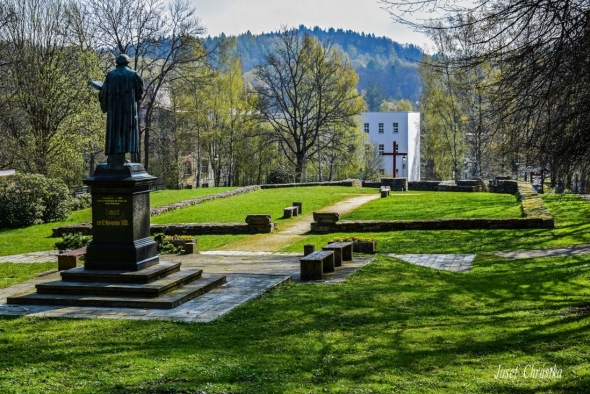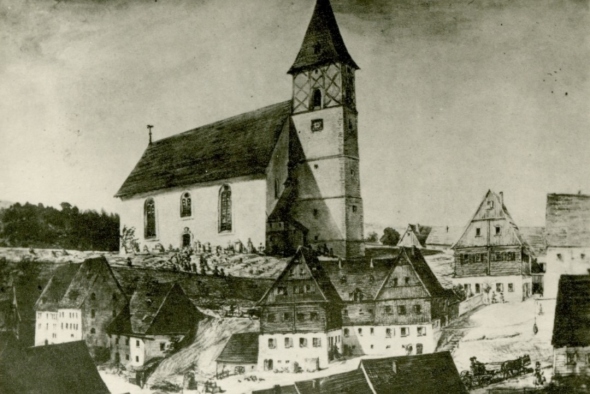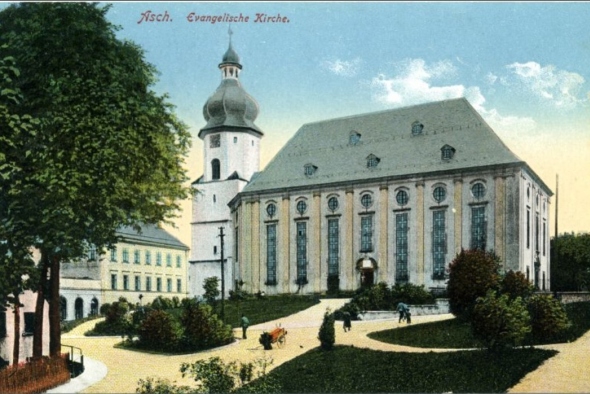 As the village expanded and flourished, the capacity of the church was no longer sufficient, so in 1747 a reconstruction was started, this time in the Baroque style. Already on the first Sunday of Advent in 1749, services were celebrated in the new Church of the Holy Trinity.
The church had three aisles with more than 2,500 seats, but in total the church could accommodate up to 4,000 people. This house of God was spared in the fires that ravaged the town in 1781, 1814 and 1872.
At the end of the 18th century, the Lords of Zedtwitz had to submit to the Bohemian Crown. At the same time, Empress Maria Theresia allowed them to practice free religion according to the Evangelical confession through the so-called Temperament Points, and she also gave them permission to establish their own Consistory in Aš. In other parts of the Austrian Empire, Protestants could only meet for worship in undecorated and inconspicuous prayer rooms. In 1869 the territory of Aš was incorporated into the High Church Council in Vienna. Aš received its own superintendency.
This house of God was spared during several fires that ravaged the town in 1781, 1814 and 1872. Despite the lack of funds, a very lively community life was carried out. Three ministers were employed to serve the growing Protestant population. Around 1900, three parish houses were built opposite the church.
On 2 June 1911, an electronic organ was installed in the Evangelical Church of Aš by the well-known organ builder Walcker from Luudwigsburg. This organ was a gift from the honorary citizen of Aš, the manufacturer Gustav Geipel, to the Evangelical community of Aš.
In troubled times for Aš, between the two world wars, the majestic evangelical church with its tower visible from afar was a symbol of security. In the turmoil of war, many people found comfort and hope here to weather the bad times.
The last German Evangelical-Lutheran service in the church in Aachen was preached by Pastor Krehan on November 6, 1946. After the deportation of the Germans, in 1945 and 1946, only a small part of the Evangelical congregation remained here. Pastor Gustav Alberti was displaced in May 1946. After the expulsion he served as pastor in the village of Erkersreuth near Selbu.
Since then, the Evangelical Church in Aachen fell into disrepair, until in 1956 the state authorities decided to renovate the church under pressure from the conservation authorities.