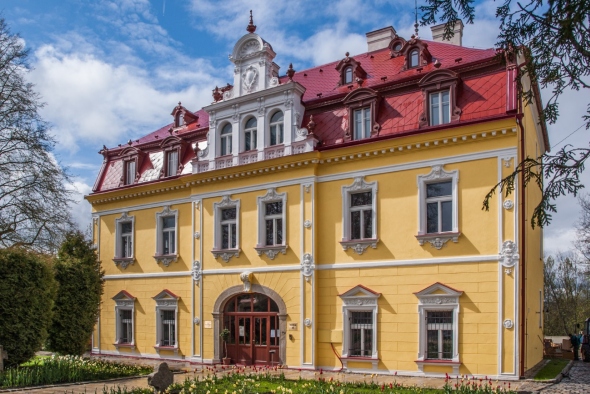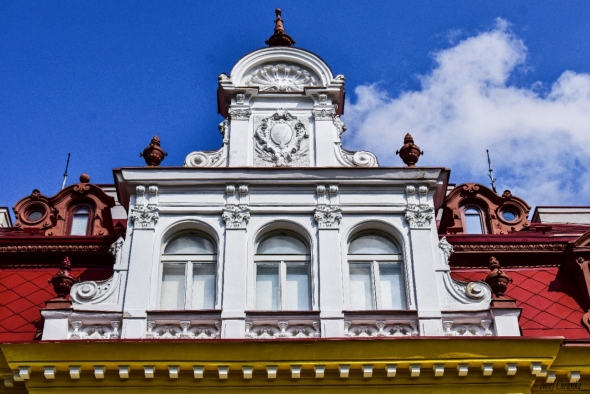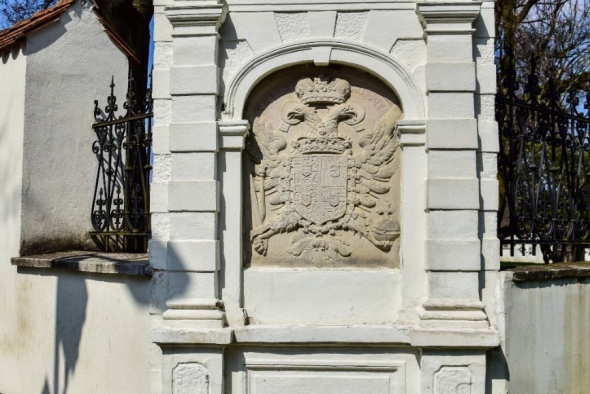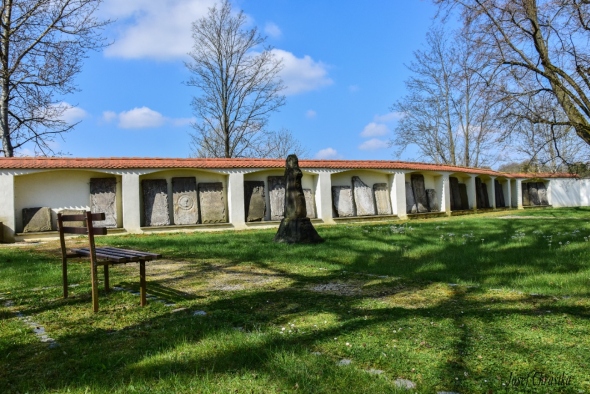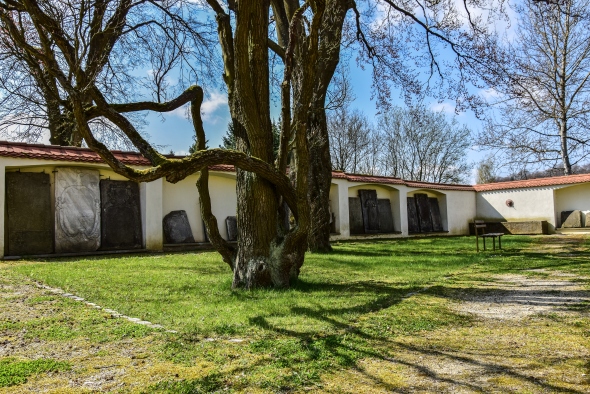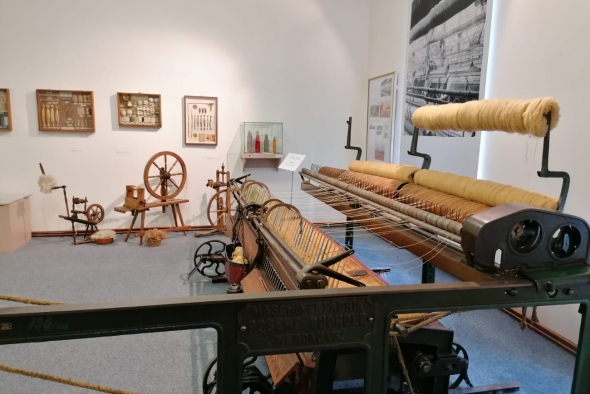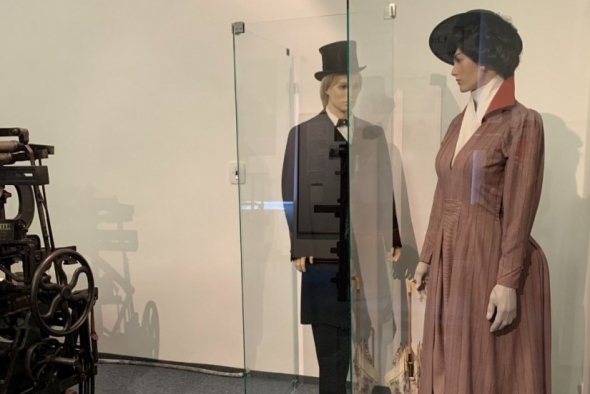 Mon closed Tue-Fri 9-12 13-17 Sat-Sun 10-17
The Museum in Aš is currently a part of a contributory organization of Library, Museum and information centre of Aš which was established by the municipality of Aš on 1st January 2013.
The museum continues a rich history of museum tradition in Aš from the period of Austro-Hungarian Empire and the First Czechoslovak Republic. The Museum in Aš was founded in 1892. The main exposition included ceramics products, furniture, national costumes, weapons, pictures, books and collections that were donated by the citizens of the town. The exhibition was constantly expanded thanks to the donations given by the local citizens and factory owners. The present appearance of the museum dates back to the year 1966 when it was moved to the renovated building of a "castle" which was an Empire style building built by a factory owner Klaubert on the site of a burnt-down Zedtwitz castle on Nicholas Hill.
At the end of 2008, both textile and historical exhibition were removed due to the museum relocation and reconstruction which was carried out as part of the "Revitalisation of Nicholas Hill" – a project financed by the municipality of Aš and the EU. At present, negotiations with partners in Saxony concerning the co-operation in obtaining money from European funds are underway. In co-operation with the Museum of Mylau (Museum Burg Mylau), the municipality of Aš is going to apply for funds to set up the exhibition called "Meetings and exhibitions – project of co-operation between the Aš and Mylau museums" which is going to be placed in the former library and fire station in Poštovní Square. In co-operation with the cultural centre of the town of Plauen, the municipality of Aš is going to apply for funds to organize the Textile Exhibition located on Nicholas Hill (Mikulášský Vrch).
The museum in Aš keeps a central register of stone crosses and wayside shrines in the Czech Republic and it also maintains a regional register of border and boundary markers as well as basic documentation of horizontal water plants. The Society for the Research of Stone Crosses, which is part of the museum in Aš, organizes a meeting of voluntary contributors and researchers who are interested in the issue of minor monuments. The event is held annually on the last weekend in September. In year the 2003, the 20th anniversary meeting of the Society was held: it was also a record in the number of participants, having been attended by 85 researchers including foreign guests from Poland, Germany and Slovakia. The participants exchanged their experience and knowledge concerning minor monuments. The register of minor monuments currently contains 2,100 records of stone crosses, 1,400 records of minor monuments and 930 records of border markers. There is also an extensive library containing literature about minor monuments and the library contains 1,450 items.