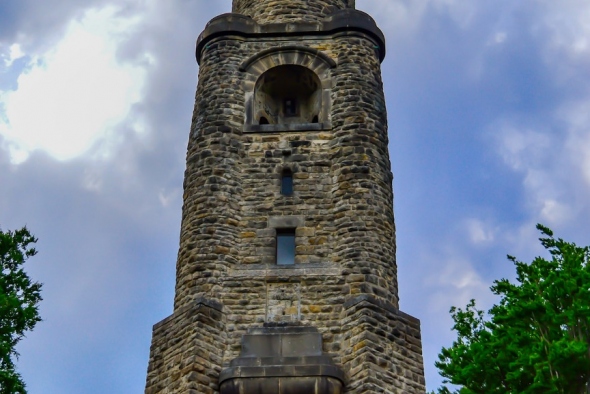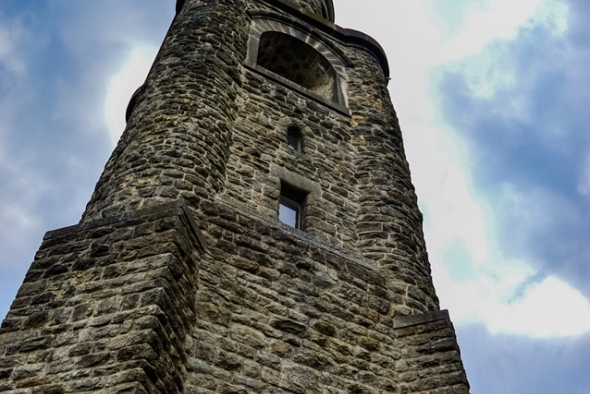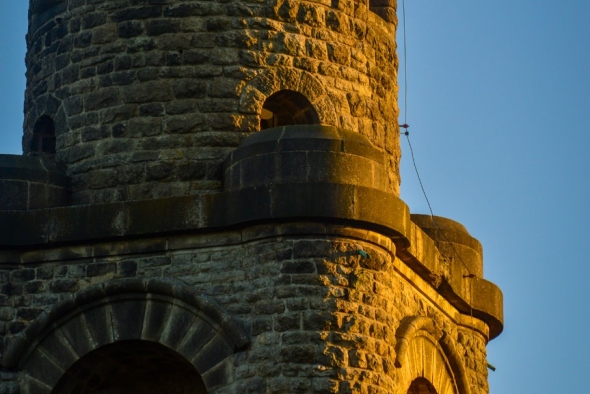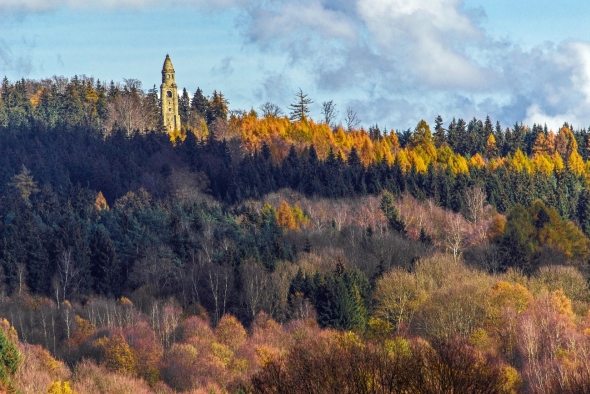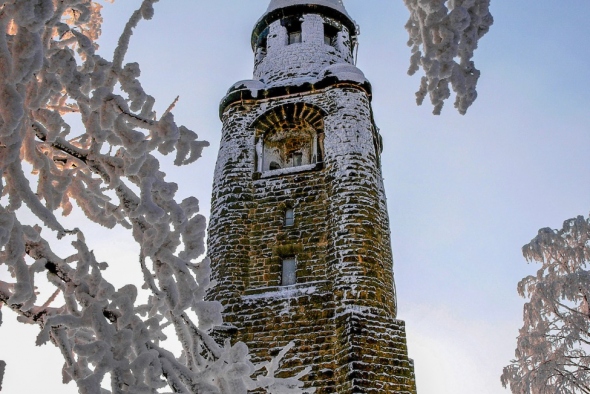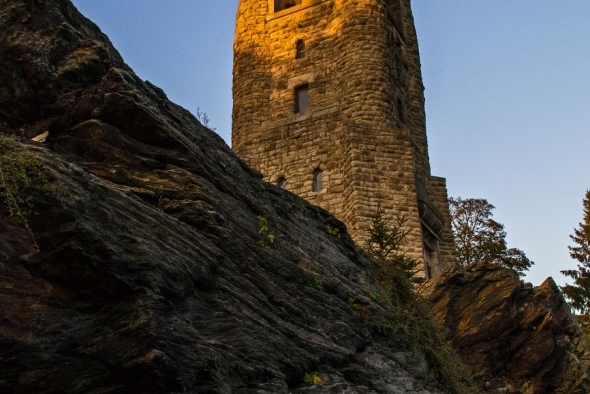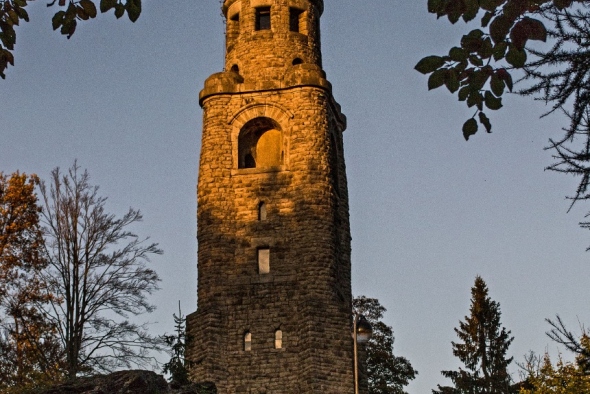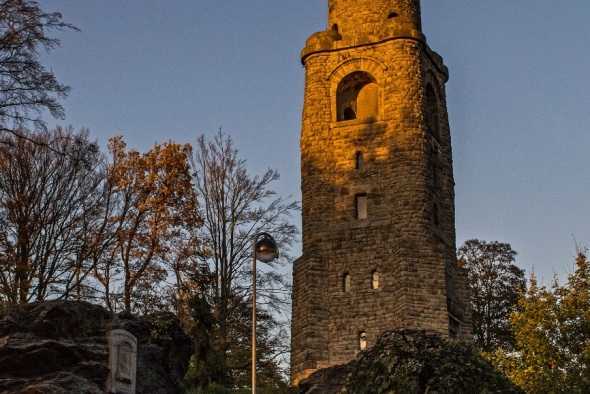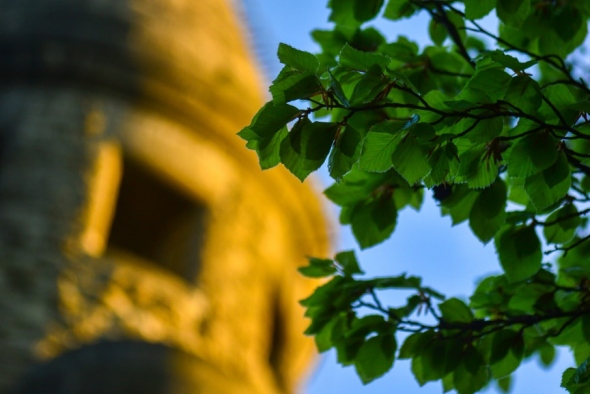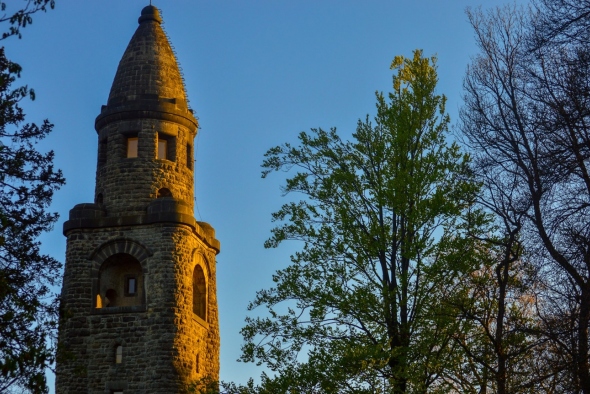 On foot, bike, car, public transport
1.4.-31.10.daily, Mon-Sun: 9:00-17:00, summer months to 19:00
The granite lookout tower offers breathtaking views of the surroundings. You can see the town of Aš and the nearby and more distant surroundings. What visitors can see is revealed by the copper plates in the eight highest windows of the tower. You can see not only the Green Mountain near Cheb, 20 kilometres away, but also Špičák in Sumava, seventy kilometres away, and Klínovec in the Ore Mountains, six kilometres away. The nearby Wartberg or Kornberg mountains, and even the highest mountain in the Saxon part of the Ore Mountains, the Fichtelberg, can be seen without any problems. The unmissable lookout tower rises to a height of 34 metres above the Háj peak at an altitude of 758 metres.
The first visitors climbed the 122 steps in late 1903, and the magnificent structure was inaugurated on 19 June the following year. The project, which won a prestigious prize at the Dresden Art Exhibition in 1901, was designed by the Dresden architect Wilhelm Kreis. An impressive amount of 66 cubic metres of granite blocks, about 65,000 bricks and nearly 60 wagons of lime were used for the construction. The craftsmen completed the construction of the monumental tower in a record time of 13 months.
The view from the top of Háj Hill On the top floor of the Aš tower, we can observe the surrounding landscape through eight glass windows. Orientation is greatly facilitated by the aforementioned copper plates on the parapets with directions and distances of the surrounding hills and towns.
North view - Looking northwards, you can see the Saxon towns of Bad Elster and Adorf and then Schöneck with the highest railway station in Saxony. You can also see part of the nearby town of Hranice. Just a little further away are the Saxon towns of Oelsnitz and Plauen.
Northeast - If we turn our view to the northeast, we can see the peaks of the Ore Mountains and also the highest mountain in the Czech part of this mountain range, 1244 m high Klínovec. Almost in the same direction is another prominent peak of the Ore Mountains on the German side, the Auersberg at 1018 metres above sea level.
Southeast - A view of the peaks of the Slavkov Forest, such as the 983-metre-high Lesný Hill. A little further south you can see the majestic Dyleň Hill, which rises 940 metres above sea level.
South - South of the lookout tower lies the Bavarian Hohenberg an der Eger, Arzberg or Marktredwitz.
Southwest - To the southwest is the town of Schönwald or the 828-metre-high Kornberg.
From south to west, the town of Aš can be seen like the palm of your hand.
West - To the west lies the westernmost municipality of the Czech Republic, Krásná and the neighbouring Štítary. And just over the border is the Bavarian town of Rehau.
mapa