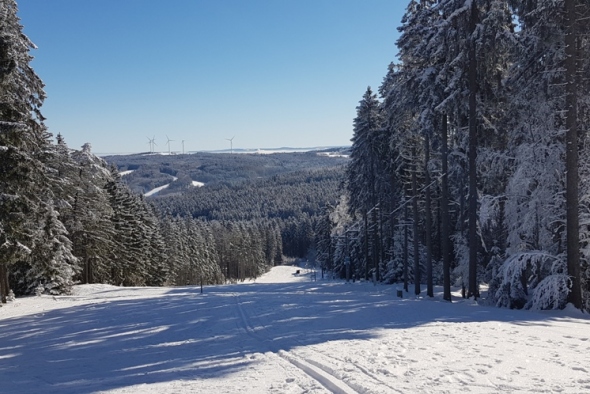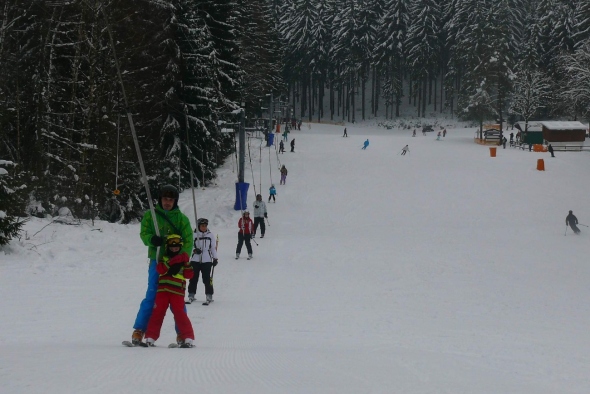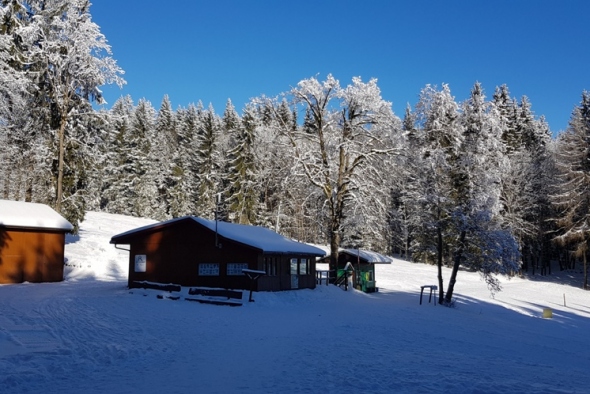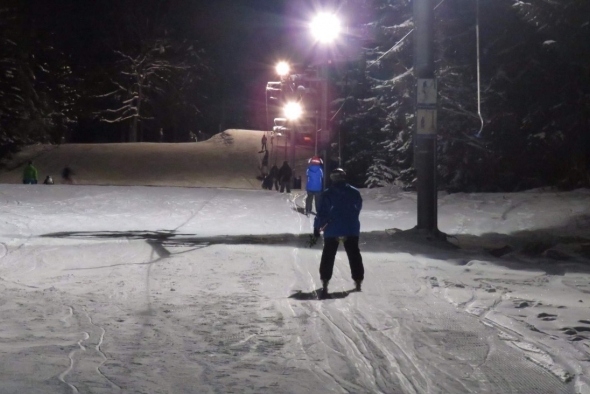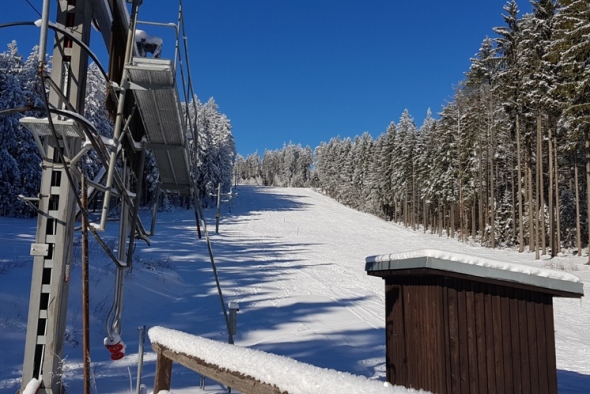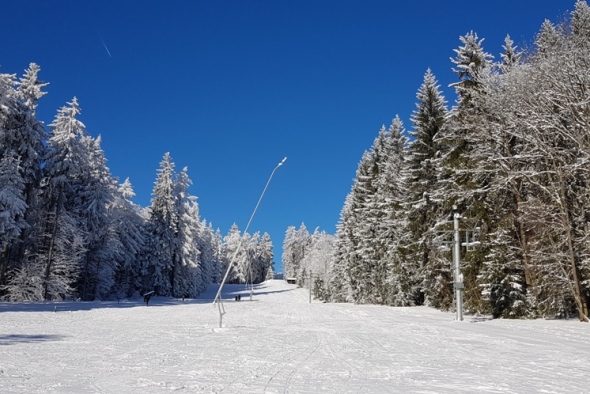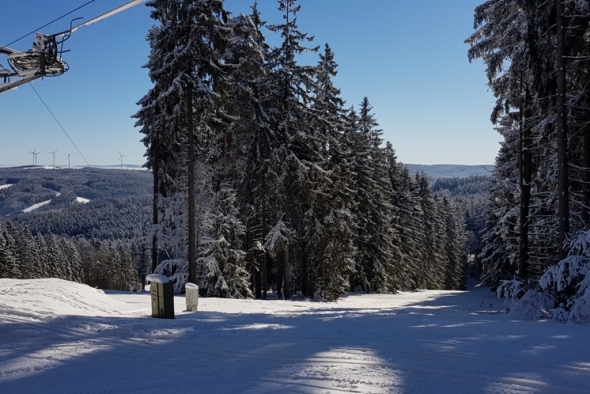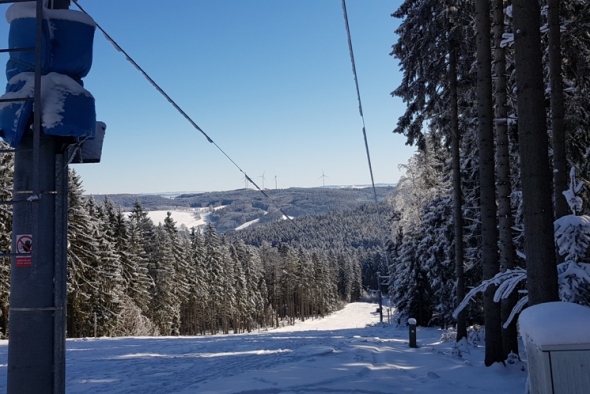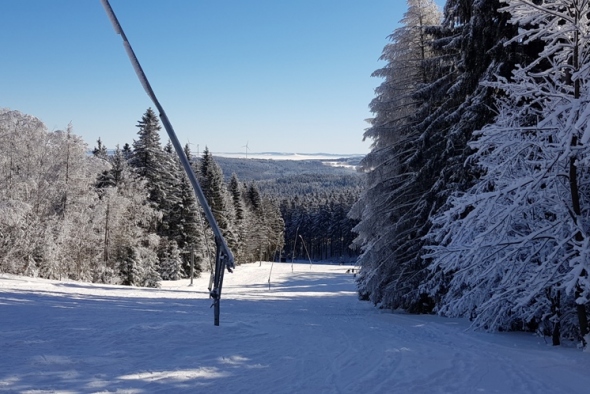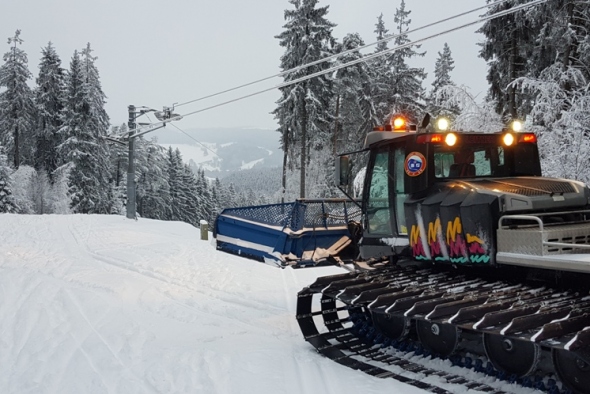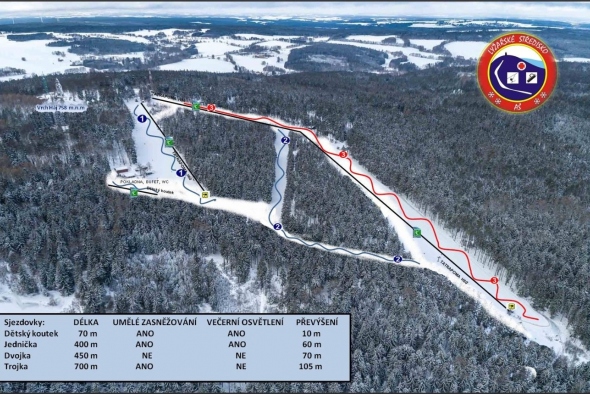 On foot, car, public transport
The VRCH HÁJ ski area in Aš is located on the Háj hill at an altitude of 620 to 750 meters, approximately 1 km from the city center.
Thanks to its advantageous altitude and location with plenty of snow, Aš has been one of the most sought-after tourist resorts in western Bohemia since the beginning of the last century. The area offers space to spend a pleasant winter family vacation or sports weekend with friends. There is a kiosk with refreshments and heated toilets in the area for visitors. In the immediate vicinity of the complex there is a new maintained parking lot with sufficient capacity.
In 2011, piste No. 3 was extended and the TATRAPOMA H-80 lift was installed. This step connected all 3 slopes of the area.
The area currently offers 3 downhill runs, easy and medium difficulty suitable for families with children. Skiers are transported to the top of ski slope No. 1 by the TATRAPOMA H-60 ​​ski lift with a capacity of 900 people / hour and to ski slope No. 3 by the TATRAPOMA H-80 ski lift with a capacity of 900 people / hour. The slopes are fully equipped with a snowmaking system and lighting for night skiing and are modified with a powerful Leithner LH500 snowmobile. The terrains are suitable for both beginners and intermediate skiers, as well as for parents with children.
For cross-country skiers there are circular routes: 3, 5 and 7 km long.
Blue piste - this is a simple piste, which is designed primarily for children, weaker skiers and the elderly. Its inclination is the slightest, which guarantees the lowest speed and maximum driving control.
Red piste - has a greater incline and allows you to achieve higher speeds for the skier.
Children's corner
Length 70m

Elevation gain 10m

Artificial snow Yes

Evening lighting Yes
Slope No. 1
Length 400m

Elevation gain 60m

Artificial snow Yes

Evening lighting Yes
Slope No. 2
Length 450m

Elevation gain 70m

Artificial snow No

Evening lighting No
Slope No. 3
Length 700m

Elevation gain 105m

Artificial snow Yes

Evening lighting No