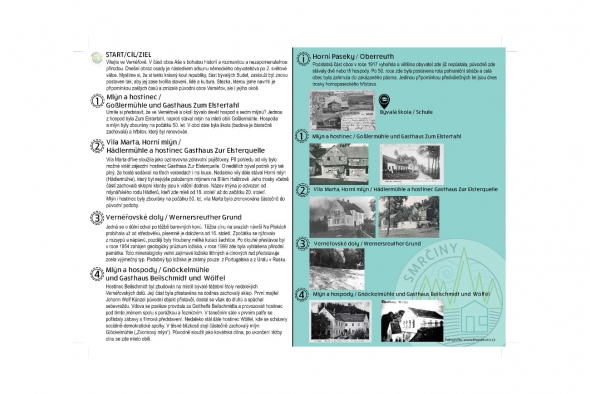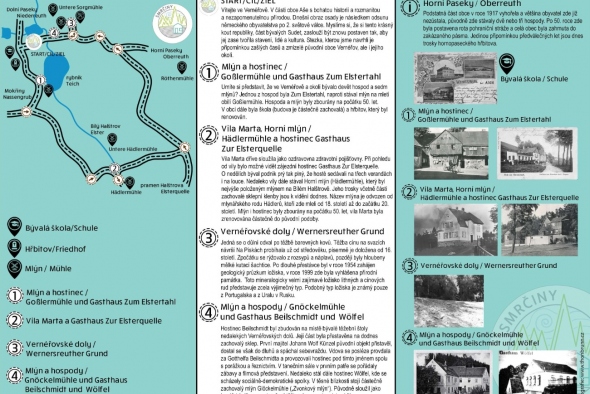 The author of the trail is: Smrčiny, z.ú.
https://www.smrciny.cz/o-stezce-zanikle-vernerovsko/
The route is 6.5 km long. The circuit leads through the defunct Vernéřov region with a local revitalized cemetery. On the route you will also find interesting views of the past, where you can see the relatively well-preserved foundations of pubs and mills. It leads around the renovated Villa Marta, which once served as a recovery spa. On the trail you will also see a preserved mine dump.
odkaz