15#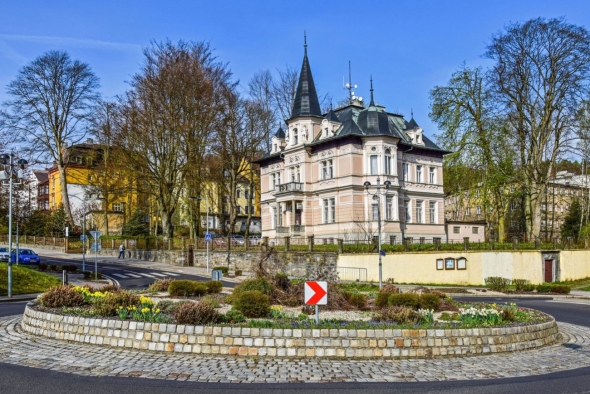 Not all that long ago, this building
was the bane of the local crime scene:
from here, the police guarded the town
and patrolled its streets.
Originally, the villa belonged to a renowned
známého továrníka proslavila.
manufacturer and businessman, Gustav Geipel,
who spent part of his life as a proud citizen of Asch / Aš.
Built in the 19th century,
the abandoned villa remains
a particularly pretty spot
in our beautiful town.
Quiz question No. 15: In what year was this villa built?